!!! NEW MORNING CLASSES !!!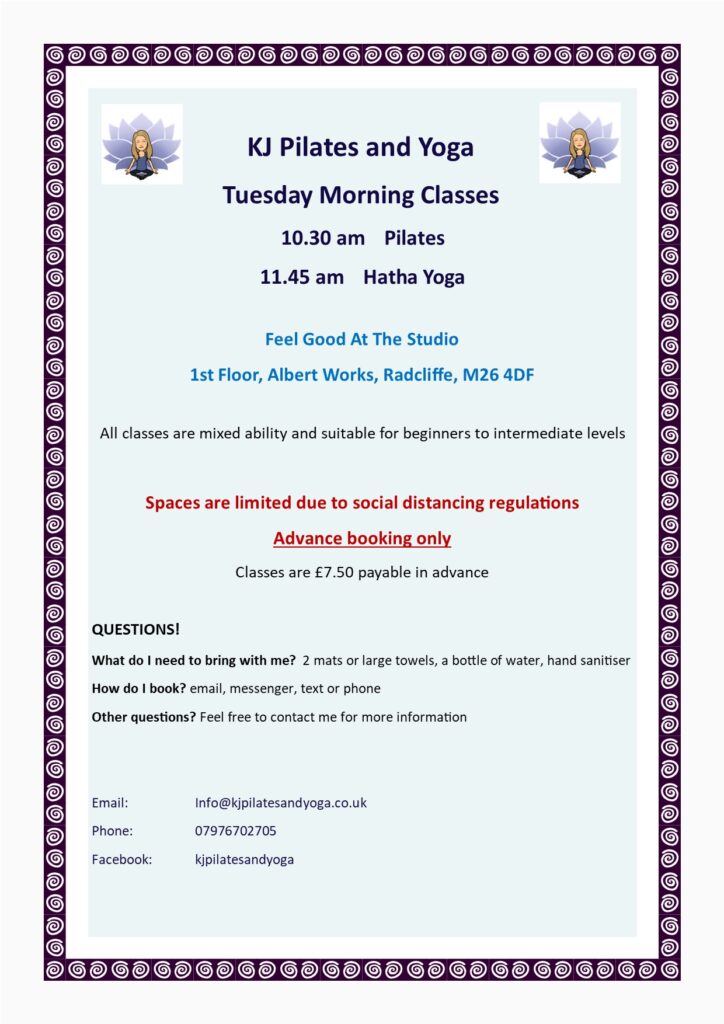 PLEASE READ THE TERMS & CONDITIONS AND THE COVID PROCEDURES BEFORE BOOKING YOUR PLACE
PLEASE DOWNLOAD AND SIGN the following forms

and then return them to me by email

at info@kjpilatesandyoga.co.uk
Terms & Conditions
Physical Activity Readiness Questionnaire (PAR-Q)
If you are unable to download these I can email them to you instead. If you are unable to send the signed forms back to me please let me know.
If technology is not your thing, I will have some paper forms you can complete before your first class – please bring your own pen and please read through the PAR-Q form and let me know in advance of any "Yes" answers.
TUESDAY EVENINGS
Evening classes at the Church Hall are currently not running due to the hall still being closed due to the Covid situation. I am hoping to restart my evening classes soon, so watch this space!
Check my Facebook page for up to date timetables
Like our Facebook page